ARHEOINVEST
Interdisciplinary Research in Archaeology
The Arheoinvest Research Center undertakes interdisciplinary research and training in the following fields:
Theoretical Archaeology and the Methodology of Archaeology;
Applied Archaeology;
Geoarchaeology;
Bioarchaeology: Archaeobotanics, Paleoanthropology, Archaeogenetics;
Archaeophysics;
Scientific Investigations of Cultural Heritage Goods.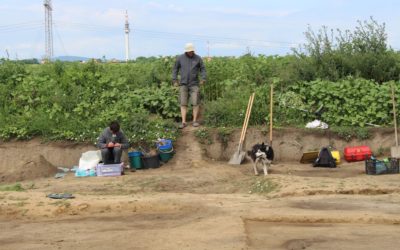 În perioada iulie–august 2019, o echipă a Centrului de Cercetare Arheoinvest din cadrul Departamentului de Științe al Institutului de Cercetări Interdisciplinare (UAIC) desfășoară cercetări arheologice preventive pe situl 4 (com. Săucești), identificat pe traseul...